NOS EMBALLAGES COSMÉTIQUES
---
Pour plus de personnalisation :
Dépolissage, Laquage, Sérigraphie, Marquage à chaud, Métallisation…

PARACHèVEMENTs
GLASS PACKAGING FOR COSMETIC SERUM
In the world of cosmetics, packaging plays a number of equally important roles. In fact, in addition to protecting its contents from the outside environment, the packaging must also reflect the brand's image. To find the right container for your product, it is best to call on an expert like Embalforme. With years of experience, our group offers various packaging solutions, including glass packaging for cosmetic serum.
Packaging is more than just a container
The primary function of packaging is to be a container. As such, it must be practical, functional and above all easy to use. Packaging must also protect its contents from external aggressions such as humidity, dirt, UV rays, etc.
Packaging also plays a key role in a company's marketing strategy. In addition to containing and protecting the product, it also presents it to consumers. It allows them to easily recognise the product they are looking for. In addition, many brands decide to include information about their product on the packaging: brand name, range, ingredients, etc.
The advantages of using glass in cosmetics
Glass is a material that can be fully and easily recycled. Its use therefore contributes to the preservation of the environment. Inert and neutral, this material prevents any chemical migration between the contents and the container. Another advantage of glass in the cosmetic field is that it generally implies luxury and quality goods. Thus, it reflects a premium brand image. Glass packaging is therefore a good way to support a successful marketing strategy.
What about Embalforme's packaging ?
At Embalforme, a packaging distributor, we create all kinds of containers for various uses. We have jars, bottles and tubes. To complete the latter, we also offer a range of accessories (spatulas, lids, etc.). We shape different types of materials for the manufacture of our packaging. We use, among others, metal, glass and plastic.
As containers for cosmetic serum, we use thick glass bottles. Transparent, aesthetic and resistant, they enhance their content while improving the brand's image. These packages are available in 30, 50, 100 and 150 ml. We also have 15ml and 30ml opaline bottles that protect their contents from light, as well as stretched glass bottles known for their transparency and lightness. The latter models are available in capacities ranging from 5 to 30 ml.
According to your needs, we propose our glass packaging for cosmetic serum with accessories such as a thermodur stopper, a dropper with a teat or push button of your choice, a roll-on tip associated with a stopper.
For a high quality finish, our glass bottles and their accessories can be finished in a variety of ways : screen printing, lacquering, frosting, pad printing, hot stamping and metallization. We also carry out logo engraving.
Why work with Embalforme ?
For over 25 years, Embalforme has specialised in the manufacture and distribution of cosmetic and pharmaceutical packaging. These many years of experience enable us to offer our customers aesthetic, resistant and reliable packaging. Our watchwords are : listening, advice, responsiveness and quality. We are constantly looking for new ways to create even more innovative packaging solutions to ensure customer satisfaction.
In terms of our work process, we always start with an analysis of your needs. Then we develop a technical plan and create a mock-up. If the model meets your requirements, we then proceed to manufacturing and series production. At the end of this stage, we start the finishing work, i.e. the decoration of the packaging. At the end, our agents carry out quality controls. To better meet your expectations, we make sure we always have products in stock. If our standard models do not suit you, we can create customised packaging for you, in small or large series, with the possibility of staggered deliveries.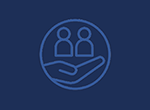 ACCOMPAGNEMENT
PERSONNALISÉ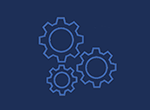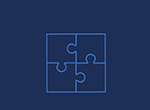 SOLUTION
PACKAGING
COMPLETE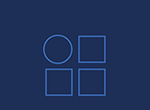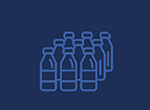 FABRICATION
PETITES OU GRANDES
SÉRIES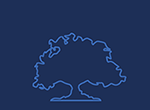 ENGAGEMENT
ECO-RESPONSABLE