NOS EMBALLAGES COSMÉTIQUES
---
Pour plus de personnalisation :
Dépolissage, Laquage, Sérigraphie, Marquage à chaud, Métallisation…

PARACHèVEMENTs
TAKE ADVANTAGE OF HIGH-QUALITY EMPTY COSMETIC PACKAGING
Thanks to Embalforme's empty cosmetic packaging, you get the best packaging solution. We put at your disposal our catalogue including tubes, bottles, jars and various accessories from which you can choose directly. We offer you the opportunity to optimise your sales force. Whatever the complexity of your requirements, trust us.
How to choose packaging to sell better
Packaging is an important issue in the trade. On a technical level, it protects a product, especially if it is perishable. It also has the task of encouraging the consumer to make a purchase. Thus, the design of the packaging must be carefully considered.
In addition, reduction, recycling and reuse are major concerns for the packaging sector : once the contents are used, what happens to the packaging ? Does it have an impact on the environment ? Is it recyclable ? As a result, packaging professionals must constantly innovate. This is particularly the case for the Embalforme group, the cosmetics packaging supplier. Our obsession is to always differentiate ourselves from other brands and certainly to be more attractive by providing each customer with the packaging that best matches their image.
L'importance de l'emballage en cosmétique
In the field of cosmetics, a brand is not always identified by its logo alone. Indeed, packaging symbolises the physical appearance of a product. The colours, shapes and forms are an integral part of the enhancement and positioning of your product. With authentic, personalised packaging, the consumer will know at a glance who the product belongs to.
The packaging of a cosmetic product must facilitate its transport and above all its use while preserving its properties. To do this, it must act as a barrier against various gases, water vapours and especially light (UV). The packaging has characteristics that prevent bacteriological contamination. In this respect, glass, which is a stable material, is the most recommended. It is the most popular material in the cosmetics and pharmaceutical industries.
The various cosmetic packaging options
For the cosmetics sector, there are many packaging solutions available. The packaging must be chosen according to various factors such as the product's components, its texture, its expiry date, etc. At Embalforme, we have a wide range of empty cosmetic packaging, including cosmetic jars, bottles and tubes. These are available in glass, plastic and metal.
Cosmetic jars are ideal for skin care products such as facial muds, scrubs, moisturizers, day creams, etc.
Airless bottles are distinguished by their elegance. They are very suitable for high-end cosmetics. They are available in different shapes and capacities.
Cosmetic bottles, on the other hand, are effective for containing liquid or semi-liquid products. Available in several materials, they meet the expectations of professionals in the cosmetics field.
All about the Embalforme Group
In the business for more than 20 years, the Embalforme group, which includes Aberconcept, Embalforme and Embaltec, is renowned for the quality of its products. Offering packaging solutions for the cosmetics and pharmaceutical industries, we listen to your needs. We offer complete solutions combining creativity and innovation. We study your requirements in advance in order to define the best alternative to bring your packaging ideas to fruition. We accompany you from the analysis of your project to the delivery.
Whether it's a standard or customised solution, you can trust us. We specialise in both small and large-scale production. Using specific techniques and adapted equipment, we carry out various finishing operations (frosting, screen printing, lacquering, hot stamping, enamel decoration, pad printing, metallization).
We work closely with the world's leading manufacturer of cosmetic tubes, Albéa. Our factories comply with ISO standards for glass, plastic and metal.
To find out more :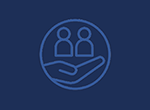 ACCOMPAGNEMENT
PERSONNALISÉ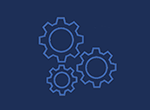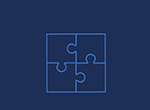 SOLUTION
PACKAGING
COMPLETE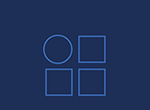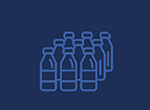 FABRICATION
PETITES OU GRANDES
SÉRIES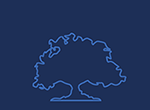 ENGAGEMENT
ECO-RESPONSABLE