NOS EMBALLAGES COSMÉTIQUES
---
Pour plus de personnalisation :
Dépolissage, Laquage, Sérigraphie, Marquage à chaud, Métallisation…

PARACHèVEMENTs
30 ML COLOURED GLASS JARS
In the case of cosmetic products, the container does not only ensure their integrity, it also represents them. Embalforme has been manufacturing various types of cosmetic and pharmaceutical containers since 1992: jars, tubes and bottles. We use materials such as plastic or metal. Glass is our preferred material. Our specialists are experts in shaping and colouring glass. Our partner factories also produce accessories to complement the packaging. We also comply with the strictest hygiene standards during production, storage and transport.
Embalforme jars
As suppliers of cosmetic and pharmaceutical jars, we have a wide range of products. We can manufacture standard or customised containers in various materials. Their capacity can vary according to your needs. For example, we have the 10 ml metal cap jar or the 30 ml coloured glass jar. But there are larger volumes of 200 ml or more.
Our catalogue currently includes the Premium range, with thick glass. We also have standard clear glass jars, opal glass jars and plastic jars in square and round shapes. We produce terrine jars and stacking jars.
Of course, if the answer to your needs is not in our catalogues, we take special orders. Our experience and know-how are at your service to create the packaging of your imagination.
Embalforme coloured glasses
We have been producing glass cosmetic jars for 30 years. During this period, in addition to perfecting the manufacturing process, we have increasingly mastered the glass colouring technique.
The best quality coloured glass we currently offer is part of our Premium range. This is a lacquered glass jar. The quality of the product makes the colours more intense. The inner wall has been designed to be perfectly smooth to prevent the deposit of impurities.
We produce a different type of jar in opal glass. Our partner factory has mastered this delicate operation. The result is a milky appearance that protects the contents from UV light. This type of container is very suitable for cosmetic and pharmaceutical products.
Accessories to complement the jars
We offer accessories to complement the packaging of your products. We add various types of lids to our jars. Polypropylene, thermoset, aluminium or alloy lids are of consistent quality.
We also provide lids to complete the packaging of your products. We use polystyrene to limit moisture absorption. This material has the added advantage of remaining inert to water, mineral acids and oxidising acids.
We manufacture different types of spatulas. For the sake of practicality, producers include this tool with their product to facilitate its use.
Customer satisfaction by Embalforme
As packaging experts, we provide our customers with complete packaging solutions. While some customers only buy products from a catalogue, others have more original requests. In these cases, we make customised cosmetic jars.
Always striving for improvement, we focus on reliable and innovative products. We analyse the customer's needs in detail in order to provide them with the ideal packaging. We study the technical aspects of its creation and make a model. Based on this information, we produce prototypes that are the basis for series production.
As packaging is often a key marketing element, we decorate the jars we offer according to the customer's taste. We pay particular attention to the finish. At every stage of production, we take care to ensure the quality of these containers. Nevertheless, the finished product is always strictly controlled.
More on this subject :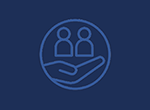 ACCOMPAGNEMENT
PERSONNALISÉ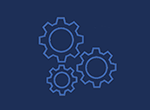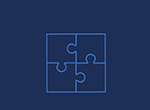 SOLUTION
PACKAGING
COMPLETE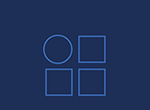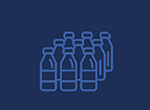 FABRICATION
PETITES OU GRANDES
SÉRIES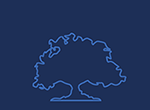 ENGAGEMENT
ECO-RESPONSABLE