NOS EMBALLAGES COSMÉTIQUES
---
Pour plus de personnalisation :
Dépolissage, Laquage, Sérigraphie, Marquage à chaud, Métallisation…

PARACHèVEMENTs
MANUFACTURER OF GLASS BOTTLES
At Embalforme, manufacturer of bottles and other types of packaging, we have been producing packaging dedicated to the cosmetics and pharmaceutical industries since 1992. Our range includes different models, formats and colours made of glass, plastic or metal. We provide our customers with our know-how and the best equipment in our factories in order to satisfy them.
In addition, we master the most delicate production techniques and can realise all your packaging concepts.
The advantages of using glass in cosmetics and pharmaceuticals
Glass is preferred in packaging because of its qualities. It is completely and easily recycled. In an age where environmental protection is a concern for both producers and consumers, this property is appreciated by all.
Other advantages of using glass as a container are its inertia and neutrality. Thanks to its stability, there is no chemical migration between the contents and the container. In pharmacy and cosmetics, where glass holds active ingredients, this quality is of great importance. At Embalforme, even with coloured or opal glass, we ensure that the integrity of your product is not compromised.
Beyond plastic bottle packaging, glass implies a high-end character of the products. As packaging is one of the key elements of a marketing strategy, the use of glass is very beneficial. Consumers find it more rewarding for its content. Moreover, thanks to technological advances and the evolution of tools, shaping it is becoming almost as easy as with plastic. At Embalforme, we manufacture glass bottles of all shapes.
The different types of Embalforme glass bottles
Basically, we produce three types of glass bottles for cosmetics. The first range is made of thick glass. Our catalogue includes 9 references. The differences lie in their size, their ring, their diameter or their colour. Indeed, these bottles can be transparent, lacquered, frosted or coloured. The thick bottom enhances the contents. These containers are ideal for products such as essential oils.
As a manufacturer and supplier of glass bottles, we are also familiar with the processing of opal glass. We know which elements are added to leaded glass to achieve this milky appearance. Bottles made of this material protect their contents from light. The Embalforme opal glass bottle has a Europa 5 ring and a capacity of 15 ml. The stopper used varies according to your needs or tastes. This bottle is matched with a range of opal glass jars which exist in 5 ml, 15 ml, 30 ml, 50 ml and 200 ml.
The latest type of bottle produced by Embalforme is made of stretched glass. This model provides transparency and lightness, ideal for luxury products such as perfumes. In addition to manufacturing glass bottles, we also make customised droppers and roll-on tips to accompany and complete these containers.
The quality of Embalforme glass bottles
When you order luxury glass bottles from us, we make sure we do everything possible to satisfy you. In order to guarantee the quality of the product, we carry out studies before production. Then we make prototypes before we start mass production.
As the packaging and the visual aspect of the product are very important, we can personalise the bottles. This can be done with accessories such as metallic caps or by working directly on the container. We can frost glass without compromising its quality. We do lacquering to colour it. If you feel that paper labels are detrimental to the aesthetics of your product, we offer silk-screening and pad printing, which can be used instead.
Customer satisfaction is our priority and we carry out strict quality controls. We take many precautions when storing the bottles. We receive your orders in any quantity. We avoid storage problems by making staggered deliveries.
For special orders, we consider your projects as our own. We use our experience and know-how to find reliable solutions. Our production methods comply with the requirements of the cosmetics and para-pharmaceutical industry.
More on this subject :
Cosmetic glass bottle
Standard plastic bottle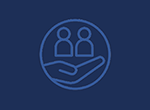 ACCOMPAGNEMENT
PERSONNALISÉ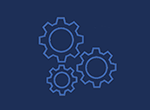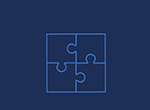 SOLUTION
PACKAGING
COMPLETE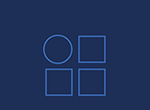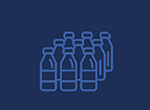 FABRICATION
PETITES OU GRANDES
SÉRIES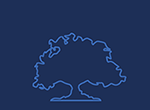 ENGAGEMENT
ECO-RESPONSABLE