NOS EMBALLAGES COSMÉTIQUES
---
Pour plus de personnalisation :
Dépolissage, Laquage, Sérigraphie, Marquage à chaud, Métallisation…

PARACHèVEMENTs
MANUFACTURER OF PRIMARY PACKAGING FOR THE COSMETICS INDUSTRY
Leader in the world of primary packaging for luxury cosmetics, Embalforme has been a manufacturer of high-end packaging for over 30 years. Our company offers you a line of products made from materials with properties that preserve the quality of your content.
Our designs are suitable for both skincare products and fragrances. For a better harmony of your visual identity, we offer packaging solutions including primary, secondary and tertiary cosmetic packaging.
Highlight your products with Embalforme
Embalforme is a certified cosmetic packaging supplier with a variety of interesting services. Our expertise covers the creation, formulation and design of containers for various types of cosmetic products. Whatever the nature of your project, we take care to examine every detail of your usage objectives in order to propose cosmetic packaging solutions adapted to your world.
To highlight your brand and establish your place in the market, you should pay particular attention to your choice of packaging. It should be noted that for the marketing of a product, there are three levels of packaging :
primary packaging ;
secondary packaging ;
tertiary packaging.
Primary packaging is the container for your finished product. Knowing that it is one of the criteria that influence consumers' purchasing decisions, our experts take into account your marketing brief before suggesting containers. They check that the packaging selected sufficiently highlights your content and your company.
To help you make the best choice, our engineers assess the compatibility and stability of the container with the product. They also check the level of ergonomics for consumers and compliance with the regulations in force. This analysis takes into account mainly the primary packaging, but also the secondary packaging that you plan to use for packaging.
Solutions for all types of cosmetic projects
In order to meet our customers' expectations, our production unit can adapt to many types of packaging. This flexibility gives us the advantage of being able to design containers of different sizes and shapes, and from different materials. Thus, we have the resources to deliver a cosmetic primary packaging made of :
tubes : the models offered have a capacity ranging from 50 to 300 ml with variable closure methods (screw, pump, tribal metal, tamper-proof caps, gouache, brush, lip stick…). Depending on your business policy, we can design tubes with larger or smaller diameters.
cosmetic bottles : Embalforme offers you several types of bottles which differ according to their capacity (30 to 150 ml) and material (glass or recyclable plastics). Depending on your preference, you can get transparent or opal models, with a thick bottom or a thin wall. You can also choose glass bottles with an 18/415 ring or a 24/410 ring.
glass cosmetic jars : these are suitable for skin care products such as face creams and all forms of masks. Also available in glass and plastic, they have various characteristics specific to their use. In our catalogue of glass jars you will find the standard models offered by our company.
It is important to note that Embalforme offers a customised production service including hot stamping, screen printing, etc. All you need to do is tell our team of engineers what you need and they will be happy to help.
For a complete service, our company also offers locking accessories such as flow-reducing caps for cosmetic bottles, lids, applicators for cosmetic tubes, etc. At your request, we can,in addition to providing secondary packaging from a heat-shrinkable film, produce the appropriate tertiary packaging for your items.
Why call on the manufacturer Embalforme for your primary packaging for cosmetics ?
All our cosmetic containers have the advantage of being lightweight to facilitate the transport of your items. Despite this exceptional quality, they are very strong and durable.
To continue to offer you original ideas for primary packaging, our team regularly monitors innovations in the cosmetics market. This ensures that your packaging remains in line with the latest developments in the sector.
In addition, all our packaging and containers are classified as ecological and environmentally friendly. To enable our customers to obtain COSMO or ECOCERT certification for their products, we only work with ISO 14000 certified companies. At Embalforme, we ensure high quality cosmetic packaging providing your consumers with a better user experience.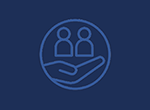 ACCOMPAGNEMENT
PERSONNALISÉ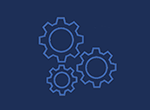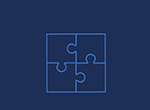 SOLUTION
PACKAGING
COMPLETE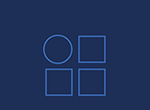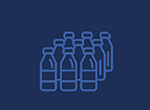 FABRICATION
PETITES OU GRANDES
SÉRIES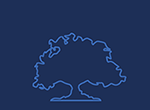 ENGAGEMENT
ECO-RESPONSABLE