NOS EMBALLAGES COSMÉTIQUES
---
Pour plus de personnalisation :
Dépolissage, Laquage, Sérigraphie, Marquage à chaud, Métallisation…

PARACHèVEMENTs
THICK GLASS BOTTLE
The Embalforme group has been offering packaging solutions for over 25 years. It designs various packaging for its customers for cosmetic and pharmaceutical products. In addition to jars, we also create thick glass bottles that have been designed to enhance their contents.
The importance of glass in packaging
In the cosmetics and pharmaceutical industries, packaging plays a key role. In addition to its aesthetic aspect, it must respect the content. The packaging provides all the information about the products, such as the composition, warnings, certification, etc. It must also be easy to use. Good packaging helps sell your products. It conveys your brand's identity while demonstrating your ethical and ecological values. In this sense, the choice of material used in the design of the packaging is also important.
As far as glass is concerned, it is fully recyclable. Thanks to its inert and neutral qualities, no chemical migration between the product and its container is possible. In addition, it is stable no matter how many times it has been processed. Glass is also considered to be the most valuable material for a product: transparent, strong and can be shaped in many ways. It is for this reason that it is favoured for luxury products.
Embalforme's thick glass bottles
At Embalforme, thick glass bottles are available in 4 references according to their capacity, height and diameter: Vf150 (154/48), Vf100 (139/41), Vf50 (118.5/35) and Vf30 (82/35). All models have a GCMI 24/410 ring and are also designed with a thick bottom, which enhances their contents.
Accessories for glass bottle
Generally, we offer our thick glass bottles with either :
A stopper: this accessory is used to seal the bottle. It exists in various references with different or customisable finishes. It is made of a mixture of polypropylene and aluminium, striated polypropylene or thermoset.
A dropper : this functional tool has a pipette and a round, elongated, conical or no tip. It is used to facilitate the distribution of certain products in drops. In our case, it is presented with a nitrile nipple in 2 references depending on the finish and the ring. In their manufacture, we mainly use drawn glass. The length of the pipette is adaptable to the height of the glass bottle.
However, you can also complete your container with our :
Wringer,: This practical accessory allows the dropper pipette to be drained. It is fitted with a Europa 5 or GCMI 24/410 ring.
Flow reducer or stilligoutte: as the name suggests, it allows the flow of product out of the bottle to be reduced. This tool is suitable for vials fitted with a GCMI 24/410 ring and is often accompanied by a stopper.
Roll-on tip: makes it easy to apply the product while giving gentle massages.
Finishing touches for glass bottles
Since the visual appearance of a product is very important, we can personalise your thick glass bottle. We offer various techniques for this purpose :
Lacquering: improves the appearance of the glass by giving it a different colour.
Frosting: consists of making the glass less transparent, and therefore more satiny or opalescent.
Silkscreening: a technique for applying colours to the bottle using silk screens.
Hot stamping: application of gold, silver or metallic decorations using the heat fixing method.
Your glass bottles by Embalforme
In order to satisfy you, we take several precautions. In particular, we carry out various studies before production. In addition, our glass bottles undergo strict controls before delivery. We are able to meet all your requirements, whether they are large or small quantities, standard or custom-made. In addition, we work closely with other world-renowned companies such as Albéa and our ISO-certified factories.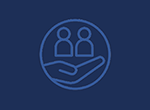 ACCOMPAGNEMENT
PERSONNALISÉ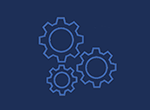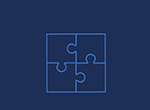 SOLUTION
PACKAGING
COMPLETE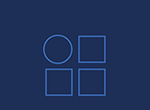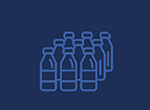 FABRICATION
PETITES OU GRANDES
SÉRIES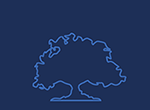 ENGAGEMENT
ECO-RESPONSABLE