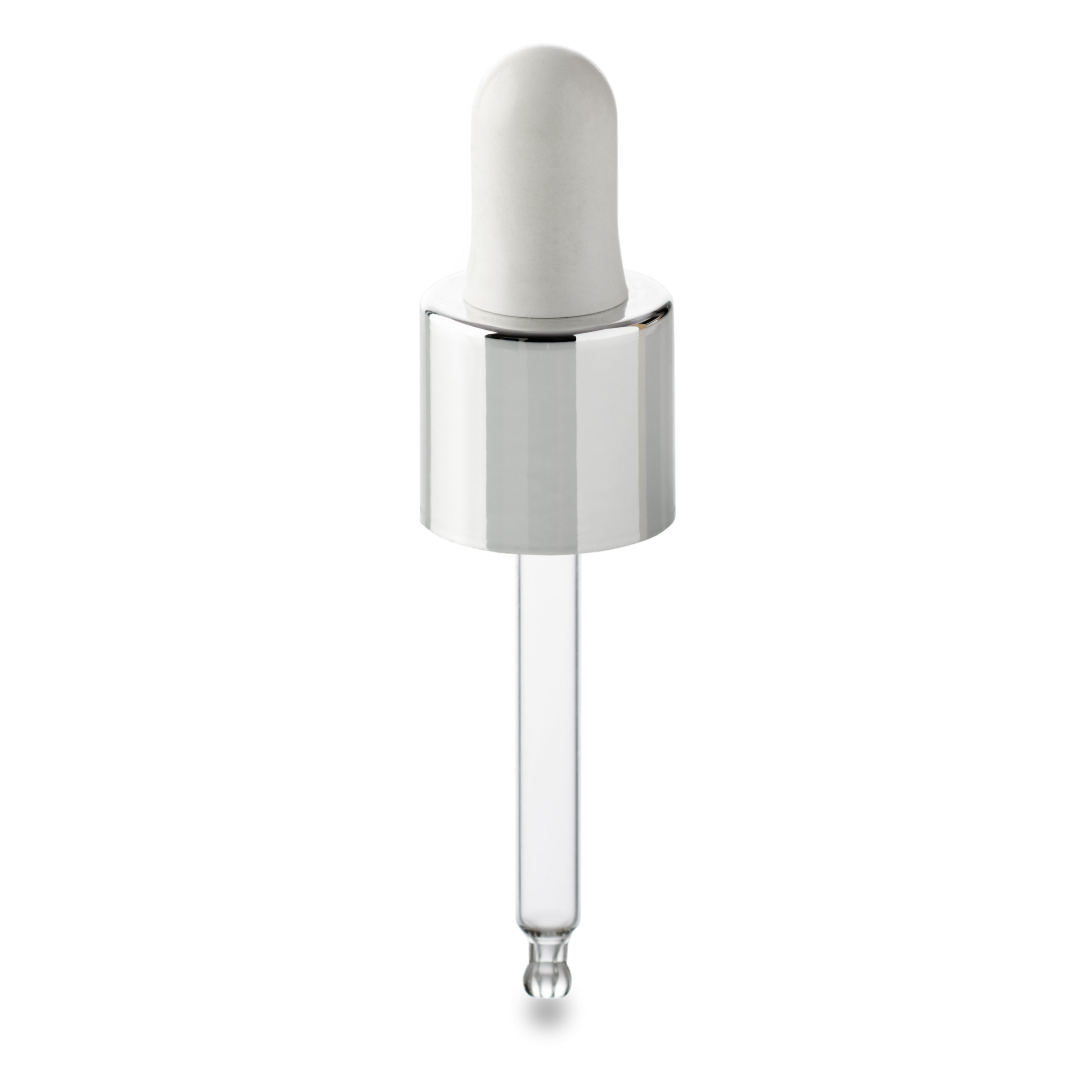 DROPPER 18/415 · polypropylene · aluminium sheatted
---

PP + aluminium + nitrile teat + stretched glass pipette

GCMI 18/415

7 g

cg-ppcm18
---
You want to enhance the accuracy of the gesture related to the use of the dropper ? Choose this dropper in polypropylene covered with an aluminium ring GCMI 18/415 for your bottles from collections Aurore, Bulle, Comète, Opale, Orion and Vénus.
You can decline it in gold or silver, in mat or shiny, or in any metallic color you want.
It is completed with a nitril teat and a stretched glass pipette.
For more customization, consider finishing your product:
frosting, screen printing, hot stamping, metallization.