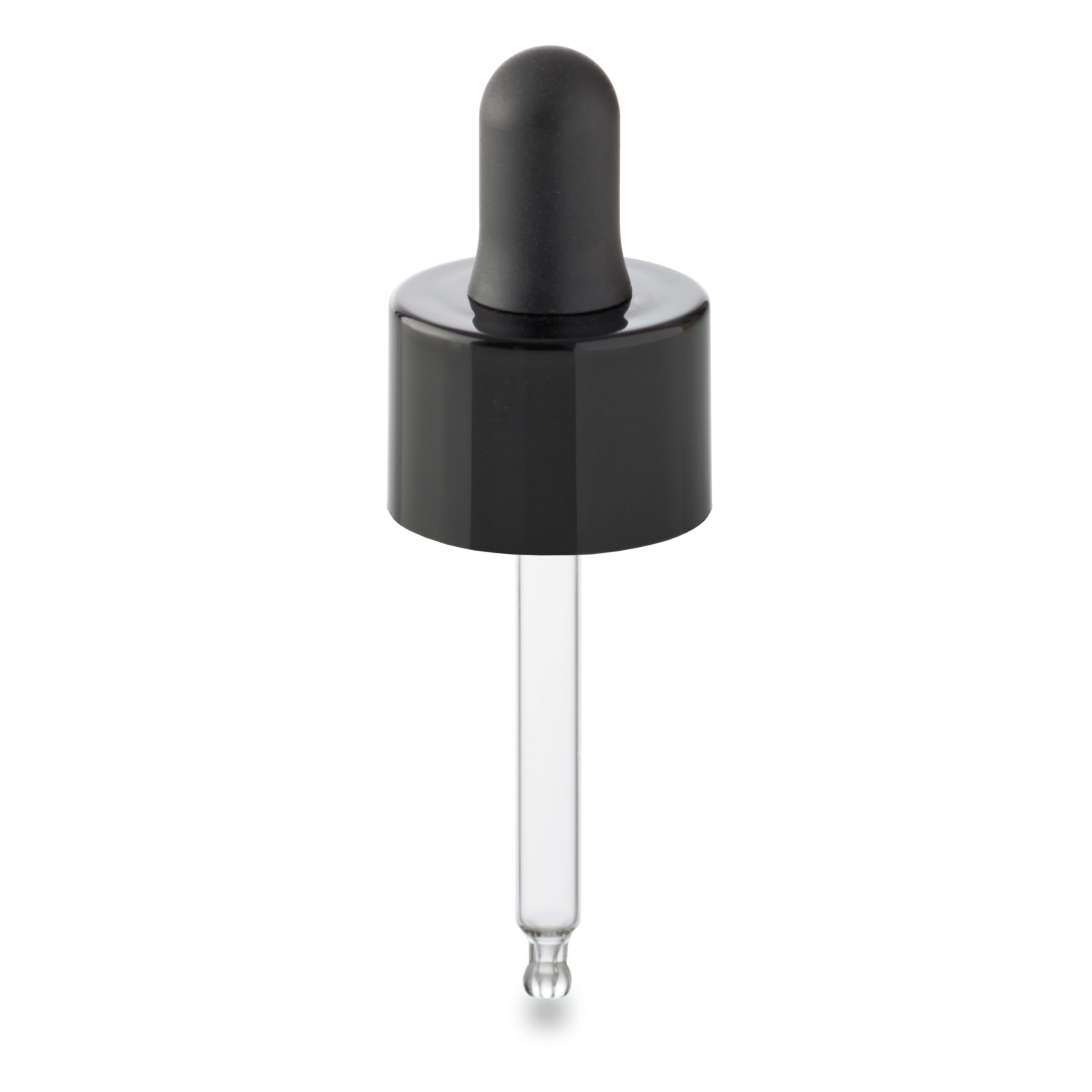 DROPPERS 18/415 · polypropylene
---

PP + nitrile teat + stretched glass pipette

GCMI 18/415

7 g

cg-pp18
---
For an accuracy usage, choose this dropper in polypropylene for cosmetic bottles with ring GCMI 18/415, its nitril teat and its stretched glass pipette. Its ring can be in black, white, or color.
Its is adapted to the format of your Aurore, Bulle, Comète, Opale , Orion or Vénus glass bottles.
It is qualified for Cosmos accreditation.
For more customization, consider finishing your product:
frosting, screen printing, hot stamping, metallization.