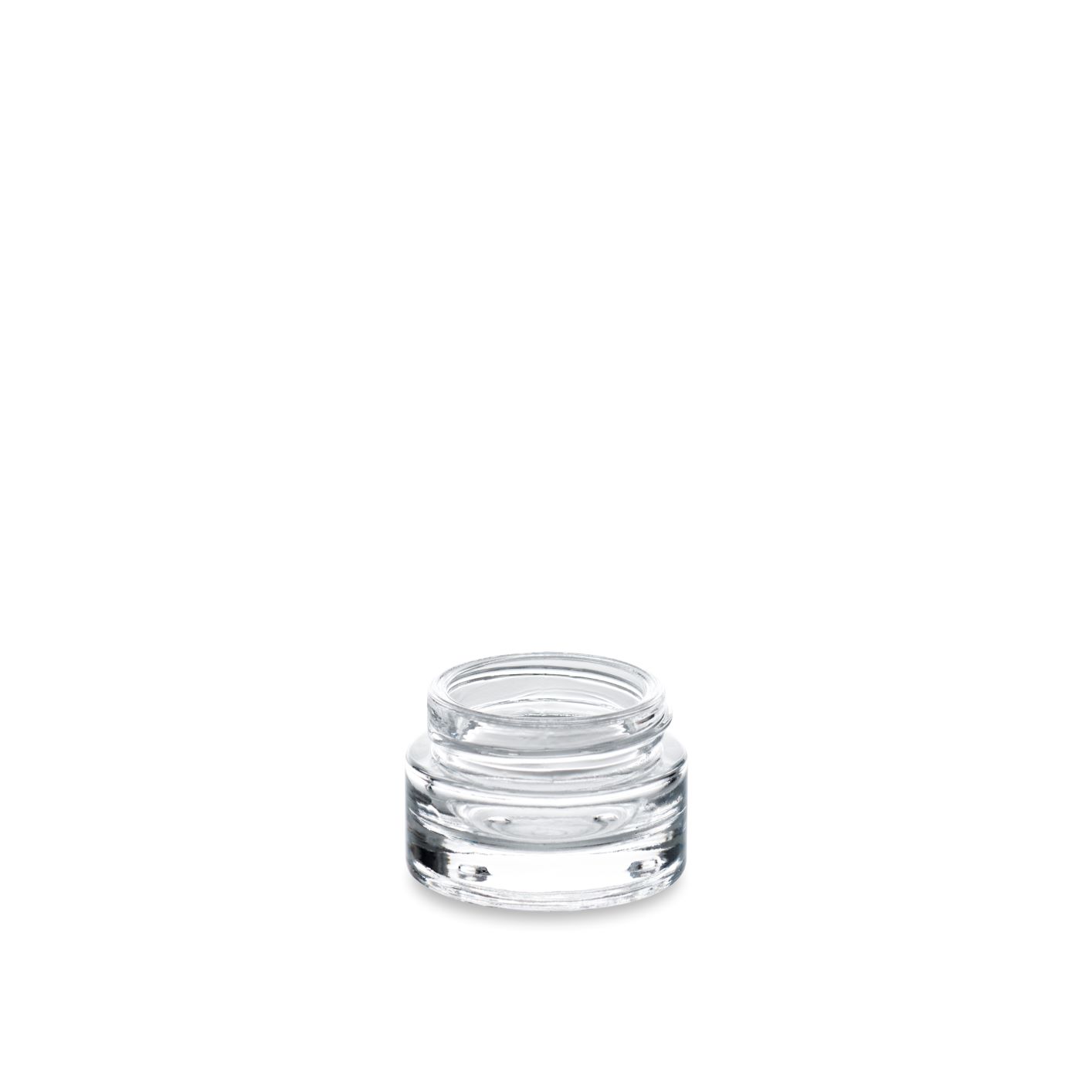 CLASSIQUE · jar · glass · 15 ml

---

glass

round

15 ml

17.7 ml

44.5 mm

29.8 mm

GCMI 40/400

53 g

pot-cla15
---
Transparent, matted or lacquered, the Classique Collection glass cosmetic jars are the aesthetic and simple answer to the presentation of your cosmetic products. They are available from stock to bring a quick solution to your needs. Adopt them.
Other suggested products
For more customization, consider finishing your product:
frosting, screen printing, hot stamping, metallization.