NOS EMBALLAGES COSMÉTIQUES
---
Pour plus de personnalisation :
Dépolissage, Laquage, Sérigraphie, Marquage à chaud, Métallisation…

PARACHèVEMENTs
30 ML GLASS BOTTLE
Embalforme has been designing packaging solutions since 1993. The big names in the cosmetics and pharmaceutical industries call on our services for the packaging of their products. In addition to our glass jars and bottles, we also produce metal or plastic models. Our manufacturing procedures ensure the quality of our containers and the perfection of their finish. In addition to the container itself, we also offer various stoppers and accessories.
The different types of Embalforme glass bottles
As a supplier of cosmetic bottles, we offer them in various formats, volumes and materials. In the case of the 30 ml glass bottle, we have various models. In thick glass. The Classic Deluxe bottle is available in 150 ml, 100 ml, 50 ml and 30 ml sizes with CGMI 24/410 rings and can be transparent, frosted, stained or lacquered.
The 30 ml opal glass bottles are only available to order. Our basic model for this product is 15 ml, measuring 53.5 x 32.6 mm, with a Europa 5 ring. Their rings vary between Europa 4, 5 or 6 and GCMI 24/410 or 28/410.
Of course, our product range includes vials of varying sizes. If you need specific developments, we will be happy to make them for you. Our team is qualified to create all types of containers.
The creation process at Embalforme
The manufacture of glass bottles is one of our great specialities. If at the time of placing your order you have not yet decided which one you want, we can advise you objectively. Our team listens carefully to you and analyses your needs. We then propose the best solution for you.
Once the model(s) are defined, we make models and draw up the technical production plan. We start the actual manufacturing process. These are prototypes at first, with mass production to follow. Finishing is one of the key stages. This is where we decorate the bottles according to the customer's specifications. Each container undergoes a series of quality checks before leaving our factories.
You don't need a large quantity to order from us. Whether it's custom or standard, we create your bottles in small or large quantities. If you need it, we can also take care of the delivery. We have elaborate storage facilities to ensure the integrity of these containers.
Accessories for Embalforme bottles
A bottle as it is is useless. It needs at least a cap. We have a wide range of accessories for this. For the 30 ml glass bottles mentioned above, we have smooth or ribbed polypropylene caps in black, white, gold or any other colour you like.
The use of a roll-on has become a must in the field of cosmetics. It has the advantage of being more ecological than the spray, more economical and practical than the creams. Indeed, it only provides the necessary dose. For these reasons, we supplement our luxury glass bottles with several roll-on models. There are different sizes with one or three beads, made of plastic or metal.
With the exponential development of serums in cosmetics, the most common accessory is the dropper. Especially in pharmacies, this tool is useful. We have some with a push cap or a teat. The tips are round, elongated, conical or even without tip depending on the need. The pipette is always made of drawn glass and its length is adapted to the capacity of the container. The size of the pipette follows the reference of the ring. The finish skirts vary from black to white, from aluminium to coloured or uncoloured metal.
More on the subject :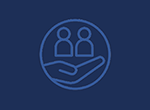 ACCOMPAGNEMENT
PERSONNALISÉ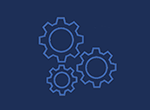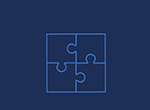 SOLUTION
PACKAGING
COMPLETE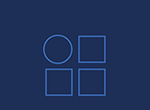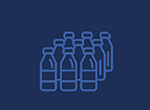 FABRICATION
PETITES OU GRANDES
SÉRIES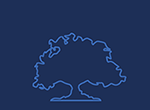 ENGAGEMENT
ECO-RESPONSABLE