NOS EMBALLAGES COSMÉTIQUES
---
Pour plus de personnalisation :
Dépolissage, Laquage, Sérigraphie, Marquage à chaud, Métallisation…

PARACHèVEMENTs
SUPPLIER OF COSMETIC BOTTLES
Embalforme has been making cosmetic bottles and jars since 1993. In 30 years of existence, the group has designed a wide range of products in different materials. Thanks to our mastery of production techniques, we are able to create any type of container for our customers. We also produce accessories that are compatible with these containers.
Who are we ?
Embalforme, manufacturer of glass bottles, is a group specialising in the design and production of packaging solutions. We produce cosmetic and pharmaceutical containers according to our customers' requirements. Our team is both qualified and reactive. We are always ready to listen to you and advise you on the choice of the most appropriate material for your packaging.
We do not shy away from any challenge, and we mobilise all our know-how and the performance of our factories to turn your ideas into reality. To satisfy our customers, we even carry out finishing operations. For example, we carry out frosting, hot stamping, silk-screening, lacquering, pad printing and much more. Some of our luxury glass bottles are even decorated with enamel.
In addition to jars and bottles, we also produce tubes. For this purpose, we work with Albéa, the European and world leader in the manufacture of tubes. By working with us, you can benefit from our experience and easily distinguish yourself from your competitors. Many cosmetic and pharmaceutical professionals work with us because of the quality of our products.
Materials used
Embalforme supplies glass cosmetic bottles suitable for all uses. We have containers, transparent or coloured, in thick glass. Their volume varies from 30 to 150 ml, but we can make smaller or larger ones if necessary. For light-sensitive products, we offer opal glass bottles. Opal glass, although a difficult material to handle and shape, is not a problem for our team. We also have drawn glass bottles with a capacity of 5 to 30 ml.
The plastic bottles designed by Embalforme are opaque white or amber. We use polyethylene and polypropylene depending on the case. We have classic models, i.e. round, oval or oblong. There are also those with an eclipse shape. Sometimes glass and plastic do not meet the customer's requirements. For example, we sell metal cosmetic bottles. With a volume of between 20 and 1000 ml, these containers are multi-purpose.
Finally, we manufacture pump bottles with tubes. Their shells are made of resistant acrylonitrile butadiene styrene and are not likely to crack when worn. Its magnifying glass effect enhances the pump tube.
Some examples of our bottles
The 30 ml premium bottle is one of our most popular models. Made of thick glass, it has a high base that highlights its contents. With a height of 82 mm and a diameter of 35 mm, it has a classic shape that is appreciated by many customers. The container has a GCMI 24/410 ring and can be ordered in clear or coloured.
The plastic Pfa200 is one of our top products. It has a capacity of 200 ml. The container is made of PETG and is chlorine-free. It does not harm the body or the environment. It has the advantage of being impact and chemical resistant.
To accompany these bottles, we offer a range of accessories. In cosmetics, the dropper is becoming ubiquitous and we also have a wide range of them. Some of the models even have three balls that apply your product while massaging the treated surface. The balls are made of metal or plastic. The tips fit all possible bottle volumes.
In cosmetics, as in pharmacy, droppers play an important role. They are used both as a dispenser and an applicator. Ours are made of stretched glass and can be adapted to the height of the bottle and the dimensions of the ring.
On the same subject :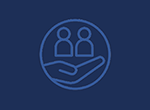 ACCOMPAGNEMENT
PERSONNALISÉ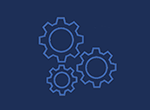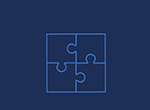 SOLUTION
PACKAGING
COMPLETE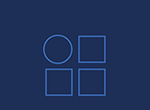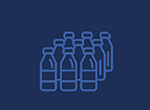 FABRICATION
PETITES OU GRANDES
SÉRIES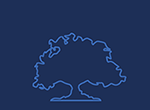 ENGAGEMENT
ECO-RESPONSABLE