NOS EMBALLAGES COSMÉTIQUES
---
Pour plus de personnalisation :
Dépolissage, Laquage, Sérigraphie, Marquage à chaud, Métallisation…

PARACHèVEMENTs
COSMETIC CONTAINER
Since 1993, the Embalforme group (Embalforme, Aberconcept and Embaltec) has been involved in the design of cosmetic and pharmaceutical packaging in glass, plastic and metal (jars, bottles, airless, tubes) and accessories. We thus contribute to the implementation of your projects.
Adapted solutions for cosmetic packaging
As a supplier of packaging for your cosmetic products, we study your projects in detail in order to offer you the most suitable and creative solution on the market. From the analysis of the need to the delivery, from the design to the realization, our team does everything possible to make your ideas come true. Indeed, for each new project, our group adopts a working method that revolves around 7 axes: analysis of your needs, technical plan and model, manufacturing (prototypes and series), product decoration, quality control, storage and shipping.
We listen carefully to our customers, because when you entrust us with your projects, they become ours. You will find the quality, responsive and controlled solution you are looking for. We provide you with a personalised, innovative and, above all, adapted response to your company. Our know-how, acquired over more than 25 years, is the guarantee of the quality production of your jars, bottles, tubes, closures and accessories. To do this, we work with ISO-certified factories in glass, plastic and metal.
Containers and accessories to showcase your cosmetic products
In the cosmetics sector, the choice of packaging is crucial to make your products stand out from the rest. As a cosmetic packaging company, we adapt our machines to the different types of packaging in our manufacturing units, according to the desired sizes. Whether the order is for a small or large quantity, we are able to satisfy you. To help you find the most suitable packaging for your target group, we offer a range of solutions :
Tubes, jars, bottles and airless in different sizes, shapes and materials
Various closures : caps, lids, applicators, etc.
In terms of closures, Embalforme offers different models of lids for cosmetic jars in polypropylene, thermoset or aluminium. We also have a wide range of caps for glass or plastic bottles. Our catalogue includes various models of roll-on caps (tri-ball, large, medium and small). We also offer accessories such as droppers, lids and spatulas in various sizes. The polypropylene caps can be covered with a metal cap. The polypropylene caps can be covered with a metal cap, and your logo can be applied, for example.
The choice of caps is up to you, but the aim is to make your product more attractive. Whatever the desired shape, functionality or design, the Embalforme group will be able to make it happen. The practical side as well as the visual side will be there.
Customised packaging through cosmetic tubes
In the manufacture of tubes for cosmetic products and adapted applicators, Embalforme works closely with the world leader in the field, Albéa.
Tubes are used to package and protect cosmetic products such as shampoos, lotions or creams. As far as Embalforme is concerned, we offer 2 types of cosmetic tubes : laminated or plastic.
Regardless of the formats requested, you should know that a dispenser tube has multiple advantages. Firstly, the product discharge rate is constant. In addition, this article is capable of dispensing viscous formulas. We can also decorate it completely (offset, silk-screen, hot stamping or labelling) according to your needs. Finally, it is easily filled at a high rate and the cost is reduced on existing tube filling machines.
The design of the plastic tubes goes through multiple processes. Tube shaping is done after visual dressing. End caps and closures are added at the end.
Related topics :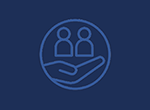 ACCOMPAGNEMENT
PERSONNALISÉ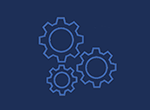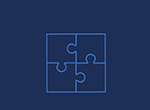 SOLUTION
PACKAGING
COMPLETE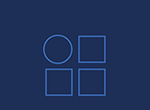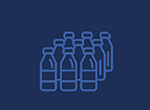 FABRICATION
PETITES OU GRANDES
SÉRIES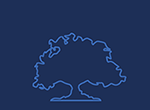 ENGAGEMENT
ECO-RESPONSABLE