NOS EMBALLAGES COSMÉTIQUES
---
Pour plus de personnalisation :
Dépolissage, Laquage, Sérigraphie, Marquage à chaud, Métallisation…

PARACHèVEMENTs
DROPPER MANUFACTURER
For more than 25 years, the Embalforme group has been developing packaging solutions for the cosmetics and pharmaceutical industries. We design various containers, including glass bottles. As manufacturers of droppers, we also create all kinds of accessories adapted to these containers. Our droppers guarantee the correct dosage when dispensing the product.
Embalforme: a dropper manufacturer
The Embalforme Group impresses with the quality of its products and its customer approach. We make your project our own, while guaranteeing you responsive and controlled responses. We can create innovative packaging and accessories adapted to your brand. Embalforme assists you from the analysis of your needs to the completion of your request.
Whether your order is for a small or large series and whether it is standard or customised, you can rely on us. We respect your every wish and make even the smallest details come true. In addition, our group collaborates with Albéa, the world's leading tube designer, and our factories are ISO certified.
Characteristics of a dropper
A dropper looks like a tube (pipette) with a neck. It is topped by a soft plastic tip. This accessory is mainly used in the pharmaceutical sector. It is used to dispense drops of certain medical products contained in a container. The performance of this accessory depends on the shape of the tip of the pipette depending on the content. Thus, we have designed models with round, elongated, conical or even tipless tips. So you have several choices at your disposal. In addition, a container attached to this type of accessory no longer needs a stopper.
Thanks to the increase in demand due to the growth of products such as cosmetic serums on the market, Embalforme has become a very sophisticated dropper manufacturer. We ensure that our customers receive an accessory with maximum precision. Tested, our droppers are recognised as being reliable.
The different Embalforme droppers
The pipette of our droppers is made of stretched glass. This material allows you to see the quantity of product extracted. We offer two types of droppers with different sizes to fit all our bottle rings :
The first one, with a push cap, ends with a rounded tip with a choice of white, aluminium or metallic finish. In addition, it is possible to customise its length according to the bottle. The dropper with push-button offers great comfort of use.
The second one, on the other hand, has a teat. As a popular item, we have created various models. Our customers can choose between white, black and metal-capped finishes. This dropper with nipple is suitable for bottles with GCMI 24/410 and 18/415 or Europa 4, 5, 6. It is durable and easy to use.
Types of bottles suitable for our droppers
Bottles are basically the type of packaging to be associated with droppers. Embalforme manufactures them in all kinds of materials, including glass. We develop three classes of bottles from this material :
The first models are those made of stretched glass, which offer optimal transparency and lightness. They are available from us with a capacity ranging from 5 to 30 ml. They can also be combined with other accessories such as a roll-on tip or a lid.
We also design thick glass bottles, which are available in our catalogue in various capacities of 30, 50, 100 and 150 ml. They have either a GCMI 24/410 ring or a GCMI 18/415 ring and the same finishes : lacquered, frosted and transparent.
Embalforme has also created an opal glass bottle with a capacity of 15 ml, with a diameter of 32.6 mm and a height of 53.3 mm. It is equipped with a Europa 5 ring, which provides excellent protection against ultraviolet rays.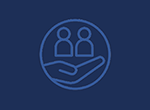 ACCOMPAGNEMENT
PERSONNALISÉ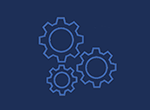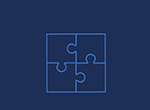 SOLUTION
PACKAGING
COMPLETE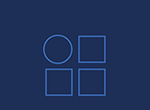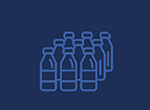 FABRICATION
PETITES OU GRANDES
SÉRIES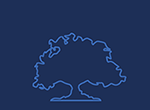 ENGAGEMENT
ECO-RESPONSABLE